CANDID COVERAGE

Honest Affordable Script Analysis
By

JAMES JORDAN


For Screenwriters Who Can Handle
The Truth About Their Material


If you cannot hire Hollywood's top working professionals to read
and analyze your screenplay, then what can you do?
ANSWER:

Hire a screenplay consultant who has interviewed the best and
gained unique in-depth knowledge to share with you
James Jordan interviewed Oscar-winner Steven Zaillian
Welcome to the

CANDID COVERAGE

website, a resource for screenwriters who are serious about their craft and professional writing careers.
James Jordan, creator and owner of CANDID COVERAGE, ranked fourth place overall in the "Cream of The Crop" category of Creative Screenwriting's 2010 Report "The Best Movie and TV Script Analysts & Consultants as Rated by Screenwriters." Each consultant in this top category received ten or more screenwriter reviews. Screenwriters evaluated over 160 respected script consultants for this comprehensive report.

James Jordan's answers have over half a million views on QUORA.COM, the free question and answer website. Many of Mr. Jordan's answers relate to screenwriting and the business of Hollywood. (You can view all his previous answers and follow him to ensure you see all future answers as well.)

Check out

James Jordan's YouTube Channel

for

"Hollywood Straight Talk"

interviews with industry professionals like Steven Zaillian, Joe Mantegna, Tom Schulman, and other writers, producers and development executives.
You will also find links to other interviews from Hollywood's greatest film storytellers, including George Lucas, Steven Spielberg, Francis Coppola, Christopher Nolan, and countless others. Emmy-winners and nominees also share their television wisdom.

James Jordan interviewed Michael Brandt and Derek Haas
Click the tab above in the far right marked "Favorite Links + Videos." It will reveal links to

hundreds of

free

produced screenplays and tons of valuable information to help you advance your screenwriting knowledge and career.

For example, would you like to know the script ranked by actor Joe Mantegna as one of the top three screenplays he ever read? Perhaps you should be reading and studying such scripts to learn how to attract top actors for certain roles.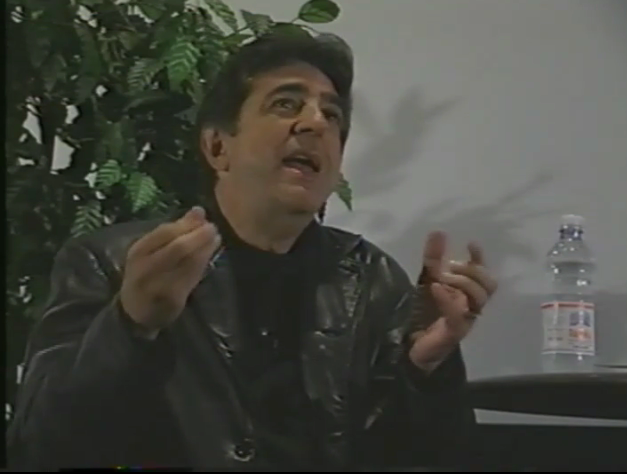 James Jordan interviewed Joe Mantegna
Producers, agents and other gatekeepers are encouraged to check out the "Candid Coverage All-Stars" on this site. These clients have both the writing talent and personalities needed for success in Hollywood.
Check out the dozens of testimonials from Candid Coverage clients and colleagues by clicking the button to the upper right.


Update from James: "Due to commitments made to my current client list, I am only accepting a limited number of new clients between now and March 2018. Please inquire by cell phone regarding my availability. My cell phone number is 714-402-6308. Thanks for your understanding."